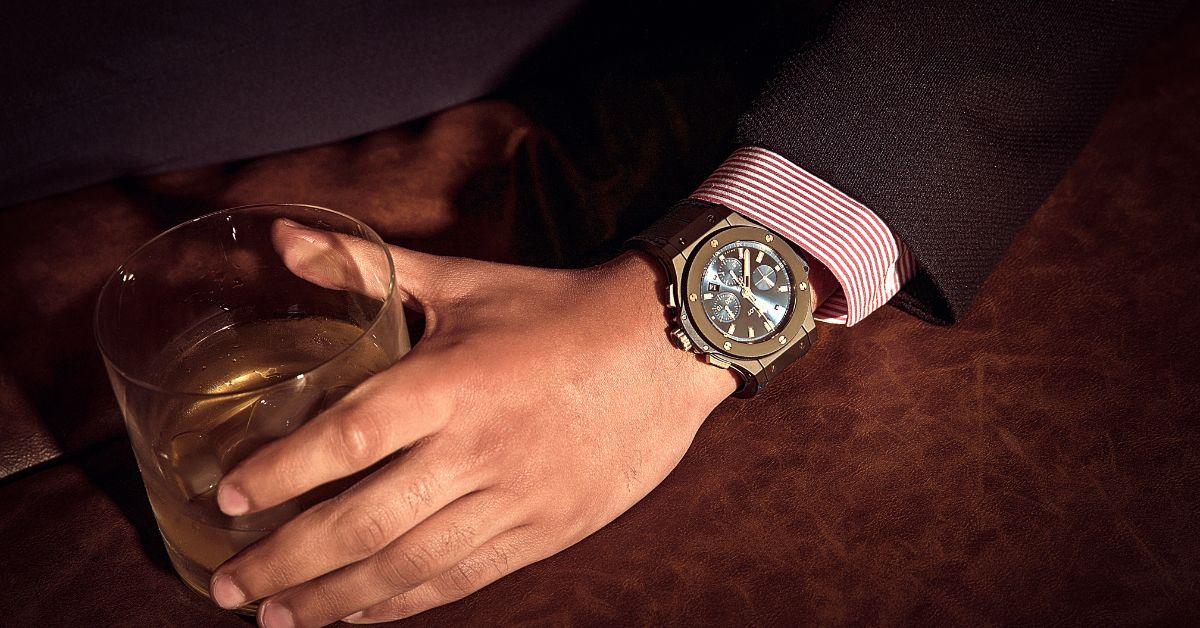 Whether you wear a watch primarily for timekeeping or as a status symbol, you cannot deny that it significantly impacts your overall appearance. Sometimes your luxury watch is the first thing that people notice about you. Apart from telling you the time, it reveals a lot about your taste and style. Given these considerations, it is critical to understand how to wear a watch with style.
Many people think any watch can be worn for all sorts of occasions. Nothing could be farther from the truth. On the one hand, there is traditional formal menswear, such as suits, formal shirts, and dress watches. On the other end of the spectrum is streetwear, which includes graphic tees and sports watches. While no style is superior to another, it is important to understand which watches complement which styles.
That being said, the first thing to learn is how to tell one timepiece from another. So, to assist you in your fashion journey, here is an overview of the various watches from premium watch brands that you may come across. There are also some pointers on when and how to wear a watch depending on the style, occasion, and outfit.
Dress Watches
When it comes to dress watches, minimalism is crucial. Dress watches are typically simple yet elegant, matching your tailored suits. A great example would be the watches from the Villeret collection by Blancpain. These watches have few complications on the dial and feature a leather band.
When Should you Wear a Dress Watch?
Dress watches are the top selection for formal events. In other words, these are the only timepieces that can be worn to a white-tie or black-tie event. Apart from those occasions, you should wear these watches to a business event or any other occasion where you are expected to look poised and sharp.
What Outfit Can You Wear With a Dress Watch?
Dress watches go well with anything formal. You can strap on a fancy dress watch when you wear a suit and tie, a tuxedo or a blazer. They look good at business meetings and other formal scenarios.
What are the Best Dress Watches out There?
Quantieme Complet By Blancpain
The watches in this collection by Blancpain are some of the most iconic and elegant dress watches on the market. Its design has earned a high level of admiration from many watch enthusiasts. Blancpain has developed its own signature style, and you can identify its watches.
The Quantieme Villeret is minimal and elegant, staying true to the essence of a dress watch. It only displays the time through Roman numeral hour markers and silver or rose gold hands. These elements are set against an off-white background that can be worn in various ways.
Montblanc Héritage Chronométrie
The Héritage Chronométrie by Montblanc is one of the leading names in the list of dress watches. Aside from its outstanding movement, its design is something that will catch people's eyes.
Intending to be as simple as possible, its dial looks sophisticated. The case and strap are available in silver and black, respectively, to match your tie clip or cufflinks and give you a perfect formal look.
Dive Watches
Dive watches are known for their ability to endure rough and tough use. They are designed to conquer the ocean's deepest depths. That is why they are typically large and bulky.
When Should You Wear a Dive Watch?
Aside from the obvious answer of wearing it during a dive session, dive watches are best worn casually. In addition, depending on the design of your watch, it may also be appropriate for smart casual events. Just make sure your dive watch has a relatively sleek design when attending these events.
What Outfit Can You Wear With a Dive Watch?
Fortunately for you, dive watches are extremely versatile. In fact, you can wear them with regular pants and a t-shirt, or you can pair them with your formal shirt. However, avoid wearing dive watches with suits unless the event calls for a more casual dress code.
What are the Best Dive Watches out There?
Fifty Fathoms by Blancpain
The Blancpain Fifty Fathoms is a pivotal model in the history of dive watches. The Blancpain Fifty Fathoms, for example, was one of the world's first modern diving watches.
The Blancpain Fifty Fathoms is a seminal model in dive watch history. The Blancpain Fifty Fathoms was one of the world's first modern diving watches and is quite famous.
Blancpain has improved the cases of its dive watches over time. As a result, the updated models have a high water resistance rating of 300m, which is impressive and more than adequate for diving. Aside from that, they applied C3 SuperLuminova to the dial to make it legible in low light.
Indeed, even years after its release, the Blancpain Fifty Fathoms continues to impress the diving and watch communities. With its elegant all-black ensemble, you can wear it to an opulent dinner with a sophisticated suit.
Seamaster by Omega

A close second is the Omega Seamaster. They are both quite popular in the diving community.
This watch by Omega lives up to its hype. It has all the qualities in a watch a diver would want and need. For example, it has a 300m water resistance rating and inculcates a helium escape valve crown that helps several divers.
Its movements are strong enough to withstand environmental magnetism and have a silicon balance spring that proves it is very precise and reliable underwater.
This watch looks great while still being accurate and getting the job done. It has a rugged look to it that many people are drawn to. The dial and watch pattern is unique, adding to its appeal.
This is great to wear with a classic white shirt and blue jeans.
Sports Watches
This style of watch is made for adventure. They usually have durable casings, and their dials are simple and easy to read. This makes them pretty convenient for sports players. They also have a certain level of water resistance since sports can be quite demanding.
When Should You Wear a Sports Watch?
Due to the sporty design, these watches go best with casual settings or when you're doing strenuous physical activity, like working out or playing sports.
What Outfits Can you Wear with Sports Watches?
Sports watches go best with leisure wear or anything that complements sports. You can throw on some joggers or shorts, a t-shirt and some funky sneakers and strap on your sports watch to finish the look. They also look great with casual outdoor fits, like a tee and jeans.
What are the Best Sports Watches?
Superocean by Breitling
Breitling is an expensive watch brand that is known for making watches that are more on the sporty side. Breitling Superocean has to be a part of the list as everything about this watch, from its design to its movement, proves it to be versatile, durable and robust.
Legibility is important for sports watches, and the Breitling Superocean makes it a priority. The digits on the dial are coated with SuperLuminova so they can be seen even in the dark. It is also water resistant up to 500m.
This watch can be donned with a nice black shirt and some black denim jeans to make quite an impression on anyone who sees you.
Timewalker by Montblanc
This watch is inspired by racing and the spirit of racing back in the early 20th century. Timewalker timepieces are designed for ultimate precision. Moreover, they celebrate the golden age of motor racing.
This Montblanc watch is most famous for its intricate design and manually applied coating, which give it a vintage look and style. It possesses high-tech movements, and precision is something worth noting. They also have comfortable straps that sit well on the wearer's skin and help pull together the overall look.
Statement Watches
The name makes it quite obvious, but statement watches are worn to make the wearer stand out and be in the spotlight. They are also commonly referred to as stylish watches. Whether you go for bright colours or timepieces from the most expensive watch brands, these watches are going to make heads turn.
When Should you Wear a Statement Watch?
These watches are for people who like to go bold and enjoy experimenting with style and fashion rules. Statement watches are all about going beyond the books, so you can wear them whenever you like, as long as you know how to pull them off.
Feel free to wear them in both formal and casual settings. Put your comfort and style first when it comes to statement watches, and have fun with your look.
What Outfits Can you Wear with a Statement Watch?

A common and effective way to wear a statement watch is to pair bold, loud timepieces with neutral-toned or muted outfits. For example, pair your bright cold statement watch with an all-black outfit to make it stand out.
What are the Best Statement Watches?
Longines Heritage
When it comes to statement watches, brands like Longines top the chart. This watch is one-of-a-kind and captivating, with stunning designs inspired by the designs of the 1930s. Furthermore, it is water resistant up to 30 metres and is made of high-quality, durable materials.
These watches would look great with both semi-formal and formal attire. They are also excellent collectables for luxury watch collectors. These watches are stunning and bring a regal look to the wearer, making them ideal for almost any occasion.
Chopard L'Heure Du Diamant
The Chopard L'Heure Du Diamant collection watches are the pinnacle of luxury. These watches are encrusted with precious stones, making them stand out in the world of horology. They come in a variety of dial colours, including blue, white, and red, and the strap can range from diamond white to a more faded yellowish colour. They are appropriate for lavish events and business meetings. They are primarily designed to make you stand out in a crowd.