About Johnson Watch
WHO WE ARE
Beginning of a Tradition for Generations
Time is deeply rooted in our family. A legacy of almost 7 decades is a proof to the same. The journey of timeless precision and perfection began in 1950 in the central business district of New Delhi, Connaught Place, when two brothers, started Johnson Watch Co. in Regal Building. What Mr. A.L. Madan and Mr. U.C. Madan started as a small venture, was carried forward by Mr. Anil Madan and Rajesh Madan into the second generation. This new energy was visible in the way Johnson Watch Co. brought global swiss luxury brands closer to the Indian grounds. The two brothers carried forward the tradition and introduced a global appeal to the showrooms.
Another Step in the Horology World and Timeless Classics
Currently in its third generation, Johnson Watch Co. is a brand synonymous to trust and legacy. With so many years of intertwined history, we were able to anticipate what people want next. Every generation brings something new to the table, which is what the third generation did. Taken forward by Mr. Manish Madan and Mr. Ankit Madan, the vision of the company still remains same. They have maintained an exquisite contemporary feel in the showrooms, where they showcase some of the world's finest watch brands. Going one step further, they have introduced brand boutique concepts, including world-class and distinguished limited collections and brands which are within the reach of only a chosen few.
Johnson Watch Co: A brand Synonymous to Trust
Almost 7 decades in the world of horology, Johnson Watch Co. caters to a variety of watch buyers in India. Right from day to day watches to the limited editions and handcrafted timepieces, we cover a very wide horizon. It doesn't end here, right from the moment when the watch leaves us to the time it needs after-sales service and care, we remain in the picture. Our state-of-the-art authorized watch service center provides premium care for your watches. From cleaning and tuning to a complete overhaul of your vintage timepieces, we are equipped with everything a timepiece needs.
Love for Timekeeping
We are very passionate about our work. You can say we love the watches that we offer to our customers. And, every time we sell one – we are actually giving a piece of our heart to them. What started as two brothers' passion 70 years ago, is today an empire that brings luxury and honesty to the hearts of watch collectors all over the world. Generations across,our journey tirelessly continues...
Great Reasons To Buy a Watch From Johnson
WHAT WE'RE ABOUT
Authorized Retailer

Buying a luxury watch from Johnson Watch Co., you can be rest assured that you're getting nothing but the genuine piece. Johnson Watch Co., is the authorised retailer for over 25 luxury watch brands.

Unparalleled Portfolio

Being in the business for over seventy years has helped us amass an unparalleled portfolio of luxury timepieces. If you have a luxury watch in mind, we probably have it with us at our store.

Personalised Client Experience

Each client has a different set of needs and requirements. At Johnson Watch Co., we understand this and provide each client with a personalised buying experience, helping them select a luxury watch which suits them and fulfills all of their requirements.

World-class Service

At Johnson Watch Co., we don't just offer an unparalleled luxury watch buying experience but also provide an excellent after sales service experience at our world-class service centres.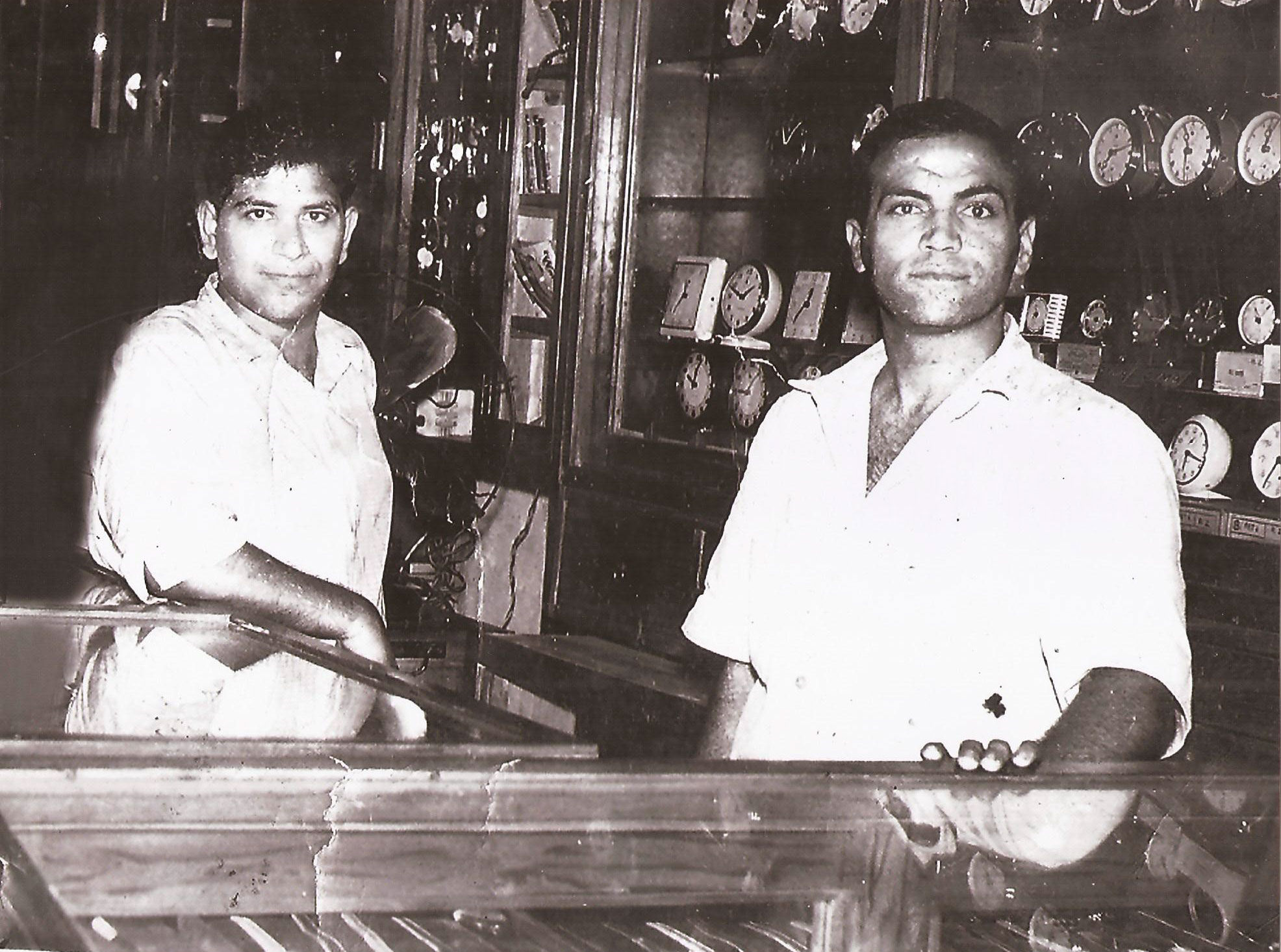 Luxury Brands Available at Johnson
WHO WE REPRESENT
Discover your favourite watch now