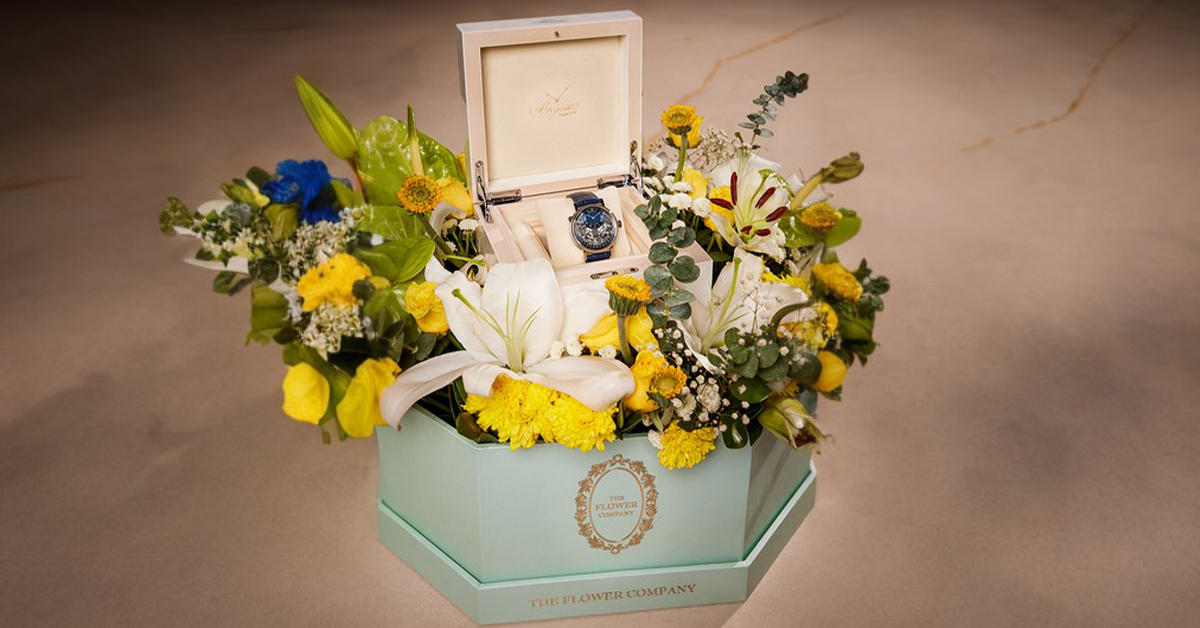 The festival of lights is approaching, and there is so much more to it than just illuminating our homes. Taking care of our loved ones, showing special gestures, and adorning ourselves with elegance and sophistication are all part of this special day. Diwali season is the perfect time to indulge in luxury, and what better way to do it than with a timepiece that mirrors the brilliance of the festivities.
At Johnson Watch Co. we provide you with the best luxury watches to help you make this occasion special. Explore our curated ensemble of must-have luxury watches that seamlessly blend tradition with contemporary style.
Omega Speedmaster
The Omega Speedmaster, a horological icon born in 1957, is not just a watch; it's a legend. Revered for its role as the first watch on the moon, it encapsulates precision, durability, and a timeless aesthetic. The Speedmaster's robust design, tachymeter bezel, and legendary Moonwatch status make it a symbol of space exploration. With a manual-winding movement and a distinctive chronograph function, it's a favourite among watch enthusiasts. Its enduring appeal lies in its robust functionality, timeless beauty, and unmatched connection to human achievement.
The Speedmaster's legacy, coupled with its everlasting appeal, solidifies its place in horological history as a symbol of Omega's commitment to innovation and excellence. Symbolizing precision, durability, and the spirit of exploration that transcends boundaries, this watch remains a must-have item for the festive season.
Chopard Happy Sport
The Chopard Happy Sport collection redefines luxury and sophistication with a playful twist. These iconic timepieces seamlessly blend elegance and joy, featuring a unique integration of diamonds that dance freely between two layers of sapphire crystal, creating a mesmerising visual spectacle. The impeccable Swiss craftsmanship and a touch of whimsy in these watches not only embody joy and celebration of individuality but also add a radiant touch to any occasion. It offers a brilliant reminder of the light and happiness that Diwali brings into our lives, making it an ideal time to own or gift a timepiece that captures the spirit of the festival.
Tag Heuer Monaco
The Tag Heuer Monaco, a must-have for enthusiasts, redefines cool. Inspired by the Monaco Grand Prix, it's the world's inaugural waterproof square luxury watch. Launched in 1969, it pioneered the automatic chronograph, forever tied to Steve McQueen in Le Mans (1971). Modern iterations blend classic speedster charm with new features, paying homage to its racing legacy. The Tag Heuer Monaco isn't just a timepiece; it's an icon, embodying innovation, racing heritage, and the timeless allure of high-performance precision. With avant-garde aesthetics and precision movements, the Tag Heuer's Monaco remains a symbol of innovative spirit. From the racetrack to the red carpet, this watch epitomizes luxury, innovation, and an everlasting connection to motorsport glamour. This Diwali, own a piece of history with Tag Heuer Monaco, which is an essential in any watch collection.
Blancpain Villeret
The Blancpain Villeret, an epitome of horological grace, attracts enthusiasts with its irresistible blend of tradition and innovation. Named after the birthplace of Blancpain, these timepieces exude understated elegance. The Villeret collection seamlessly marries intricate complications with timeless design, reflecting Blancpain's unwavering commitment to haute horlogerie. For enthusiasts, possessing a Blancpain Villeret isn't just owning a watch; it's embracing a legacy. Each piece is a meticulous work of art, a symphony of craftsmanship and precision. Wearing a Blancpain watch is to carry a piece of horological history, a testament to refined taste, and a passion for the exceptional.
These luxury timepieces go beyond being accessories; they are embodiments of craftsmanship, elegance, and the joyous spirit of Diwali. As you illuminate your surroundings, let your wrist be adorned with a watch that adds a touch of sparkle and sophistication to your festive celebrations. Choose a watch that resonates with your style and embraces the essence of Diwali.
Happy Diwali and happy watch shopping!